DaytonIT Computer Shop
941 E Franklin St
Centerville, Oh
937-886-0362
Mon-Fri 2pm-8pm
Sat 10am-2pm MAP

Used & Vintage Audio Equipment For Sale!

New and Vintage Turntables!

All Items Cleaned and Tested

Scroll Down This Page
to See Our Deals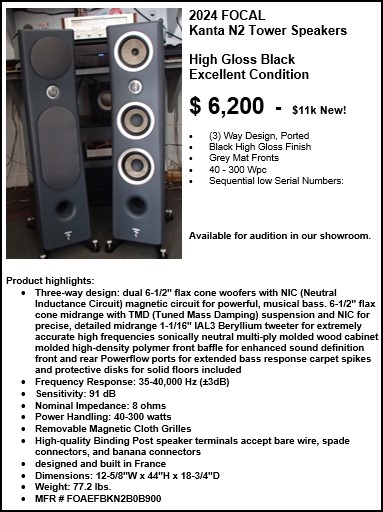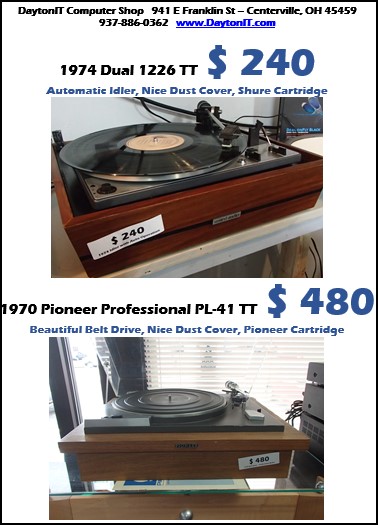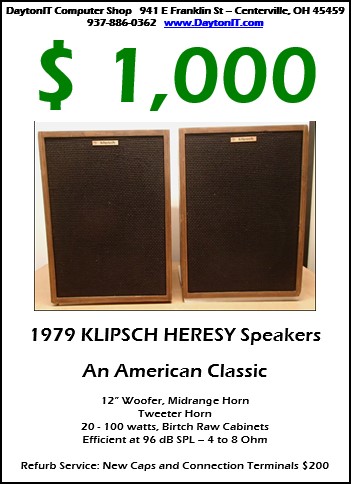 SEE and HEAR in our Centerville, Ohio Store!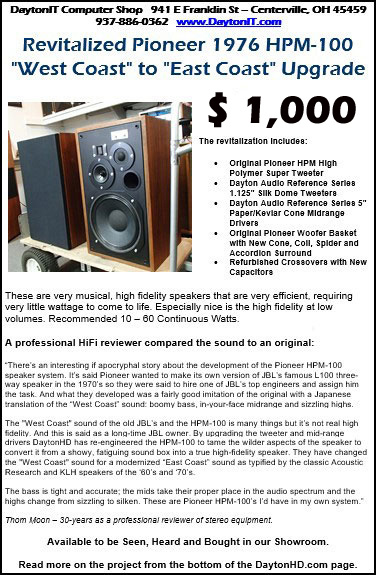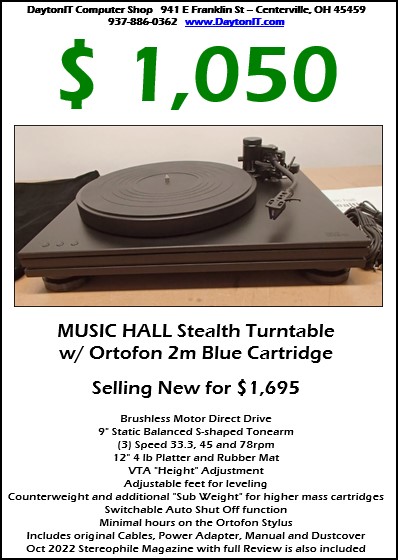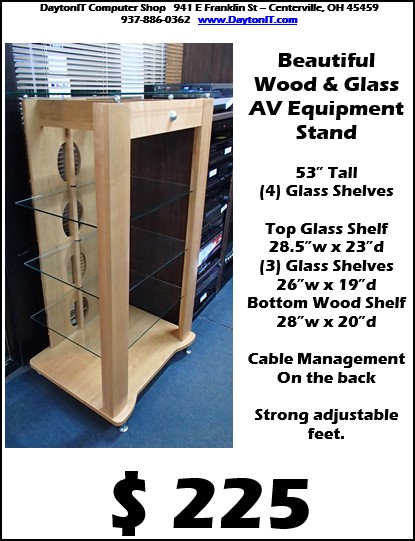 Restaurant, Bar and Business Owners Note: Vintage Speaker Systems offer unique sound and become conversation pieces. If the music in your establishment is important to your ambiance then Vintage Speaker Systems become "Landmarks" for your establishment.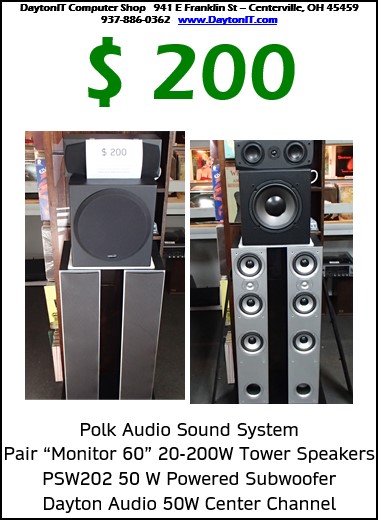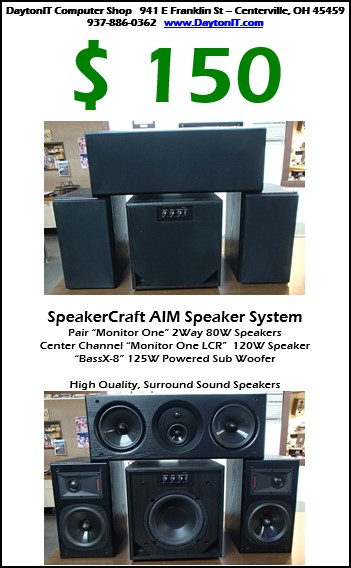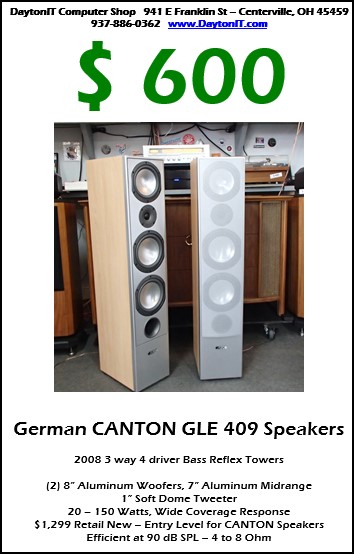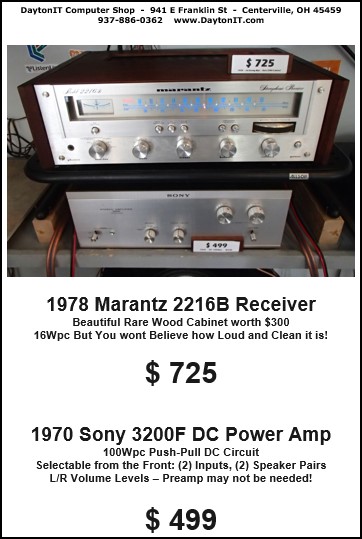 How do we get such great - often 'Original Owner' Vintage Equipment to sell?
As an Ebay Consignment Drop Off Center, original owners find us and bring in their Awesome Equipment to sell.
We service and test the equipment and provide a 30 Warranty on the equipment (except speakers) purchased in our store!!
Some items are For Sale on eBay (but not seen on this page) but available in our store without shipping charges: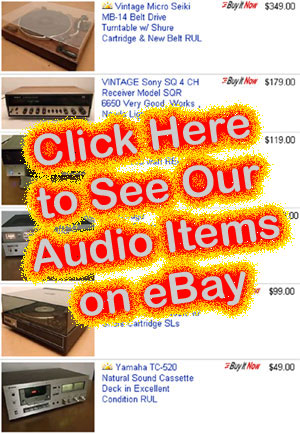 We clean, test, repair and sometimes restore vintage equipment.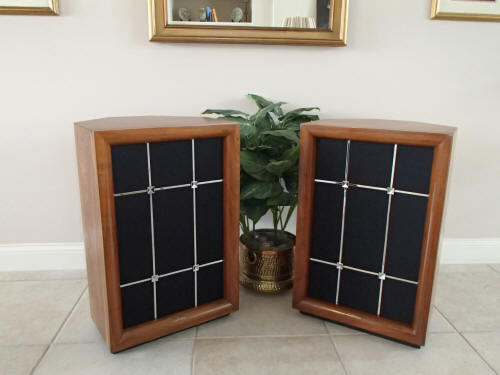 Click to see our Vintage Electro-Voice Speaker Rebuild Project
AR Acoustic Research Sansui Bose Magnepan Magneplaner Thiel Paradigm Velodyne Klipsch Electrovoice ESS a/b/s Speaker Systems
Pioneer Sony Harmon Kardon Sansui Dual Kenwood Marantz Technics JVC Yamaha Fisher Onkyo KLH
Used Vintage Stereo Audio Equipment For Sale - Used & Vintage Turntables

Sales Support Dayton, Inc. dba DaytonIT

New Used and Vintage Stereo Audio and Turntable Equipment for Sale. Store in Dayton Centerville Ohio