DaytonIT Computer Shop
941 E Franklin St
Centerville, Oh 45459
937-886-0362 MAP

Mon - Fri 2pm - 8pm
Sat 10am - 2pm

Virus Clean Up and Virus Removal Service in Dayton Centerville, Ohio

Standard Service Removes all Malware, Adware and Spyware

Extensive Services Repair Damage Caused by Viruses
Website Optimized for Mobile Devices
Don't put up with a Slow or Dangerous Computer any longer! - Call Now!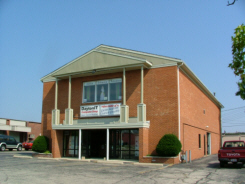 Computer Shop Services include:
Repairing Apple, Dell, Compaq, HP, IBM , Lenovo, Acer, Toshiba, eMachine and all other Computers and all Laptops

Upgrading all Computers and all Laptops with more ram and larger hard drives

Removing Viruses, Adware, Spyware and Internet Threats slowing down older computers

Buying and Selling older laptops, computers and equipment

Convenient Centerville Location and Hours for Drop-off and Pick-up
Typical Clean-up, Maintenance & Upgrade Services Include:
$99 - Computer Tune-Up. Includes the full Adware, Spyware, Malware Removal Service - Plus we will run numerous Microsoft maintenance tools to check, cleanup and reorganize all the system, registry and program files on your computer to bring it back to life. Plus we will physically clean out the computer dust that collects in it causing it to heat up and wear out. Yes it's a deal!
$50 - $75 - Hard Drive Erase and Complete Reload of your Windows. Would you like to get your computer running as fast as it did when you first got it? Some Virus and Malware problems or simply un-fixable. Drop off your computer and we will: backup your common data files if possible; erase your hard drive and completely reload your Windows; and then restore your common data files. The Good News is that all problems get erased from your computer, The Bad News is that some programs (Office, Word, Excel) that you have added will get erased and you will need to reinstall. However, the process can still be very rewarding!
$99 - Adware, Spyware, Malware and PopUp Removal. Adware, Spyware, Malware and Viruses are all picked up from the Internet and really slow down your computer or worse, they can compromise your on-line security allowing confidential account numbers, usernames and passwords to be stolen. We will install free programs that go thru your entire hard drive searching for and removing Adware, Spyware, Malware and PopUps. And we will install an AntiVirus program if yours is not current. The entire process takes several hours in our shop. We can not guarantee that this will totally remove all these threats but 95% of the time it does.
$60 - Hard Drive Upgrade Service. Do you want a super fast SSD (Solid State Drive) or need additional Hard Drive space to save more Photos, Music, Videos and or Data files? We can upgrade your computers hard drive to provide more speed or storage space. We can copy all the contents from your old hard drive over to the new hard drive. You will also have the additional Hard Drive cost which is typically $100 or so.
$30 - Backup Automation Setup. Bring us your computer and your external hard drive or usb drive and we will create a custom automated program on your computer to backup all your critical data files and user settings.
For the Past 10 Years DaytonIT has been providing:
Direct on-site computer and networking services

Microsoft network design and administration

Laptop computer repairing, refurbishing and upgrading

Used laptop sales and service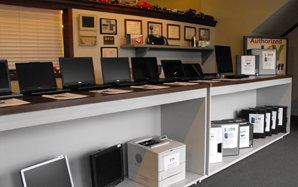 DaytonIT - Computer Shop
941 East Franklin Street
Centerville, Ohio 45459
Small Business & Home Users
Computer Upgrades & Repairs
Used & Refurbished Computers
for Sale Click Here
Call 937-886-0362 Anytime
DaytonIT Computer Shop shop located in Centerville, Ohio. Serving the greater Dayton Ohio area including Beavercreek, Bellbrook, Kettering, Lebanon, Mason, Miamisburg, Springboro, West Carrollton, West Chester and Waynesville.

Sales Support Dayton, Inc. dba DaytonIT
FAST - RELIABLE Virus Removal and Spyware Removal Services in Dayton Centerville Ohio! Highly Experienced for Virus Removal and Virus Repair from Windows XP, Vista, Windows 7