DaytonIT Computer Shop
941 E Franklin St
Centerville, Oh 45459
937-886-0362 MAP

Mon - Fri 2pm - 8pm
CLOSED Saturdays thru Summer

eBay Drop Off - Consignment - Sales Center !

(SCROLL DOWN THIS PAGE and SEE EXAMPLES of our sales)
Website Optimized for Mobile Devices
Click to See all Items Currently for Sale
We sell your items for you and you keep most the money!
Currently Accepting Items Expected to Sell for $300 or More.
We have an Excellent Reputation on eBay - Buyers Love Us - Shoppers Trust Us!

DaytonIT eBay Drop Off Sales Center Store in Dayton Centerville, Ohio 45459

We offer set Buy It Now pricing or Auction Selling services. We are only accepting items that are expected to sell for $300 or more (unless you have collections or multiple quantities of the exact same item). We typically charge an up-front Listing Fee of $25 and then you the Customer/Consignor receives 60% - 70% of the profit from the sell of items.
Profit is calculated as the (sell price + shipping charge + sales tax) - (paypal fees + ebay fees + shipping expense + sales tax)
Note: paypal and ebay fees typically add up to about 10% of sell price - shipping expenses typically equal shipping charges
Call Mark at 937-886-0362 or Stop by Our Shop for an appraisal.
What Do We Sell? Most any nice, quality item of value: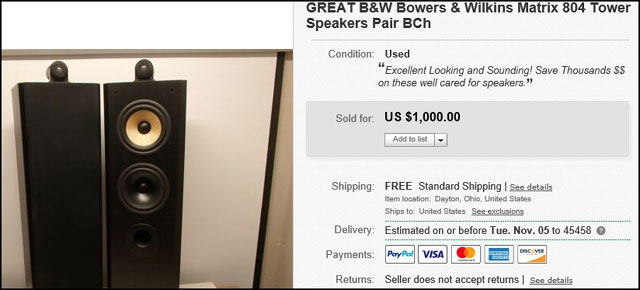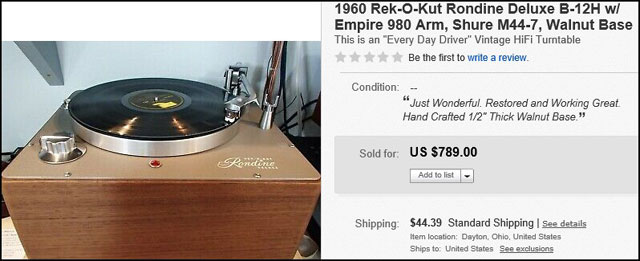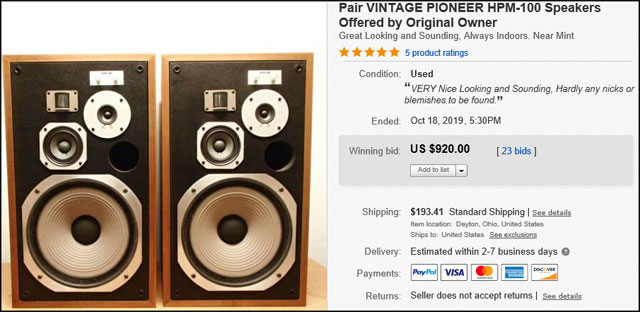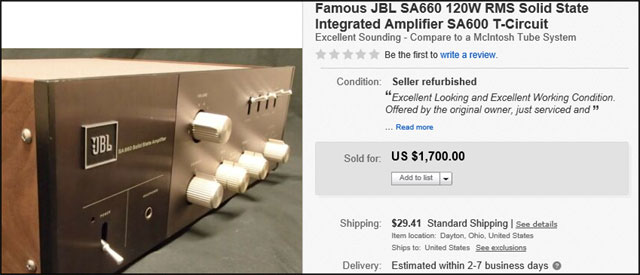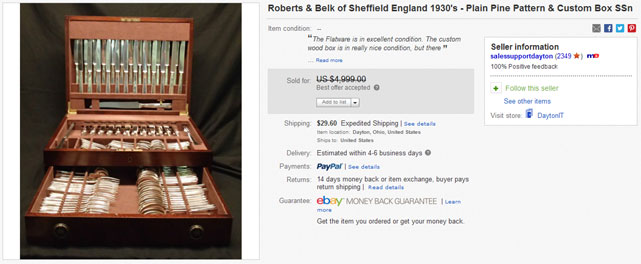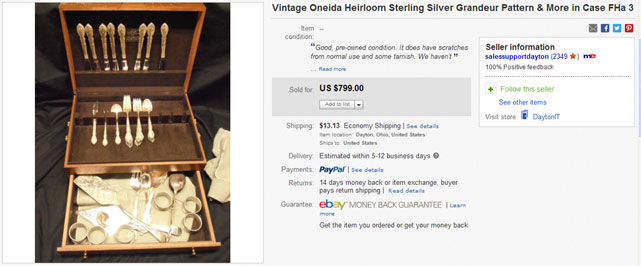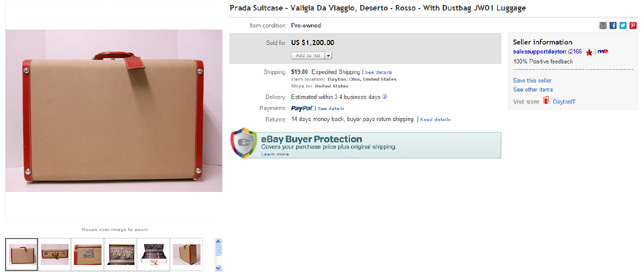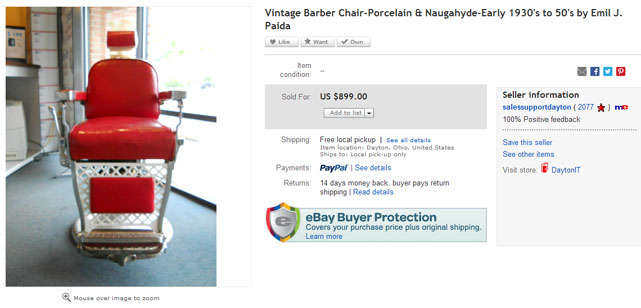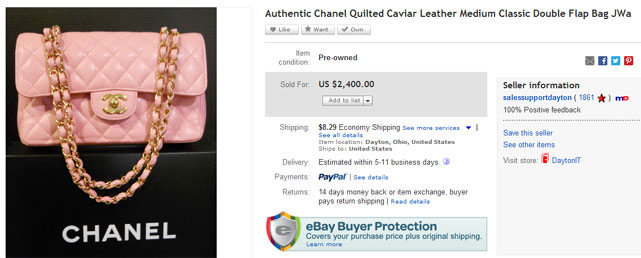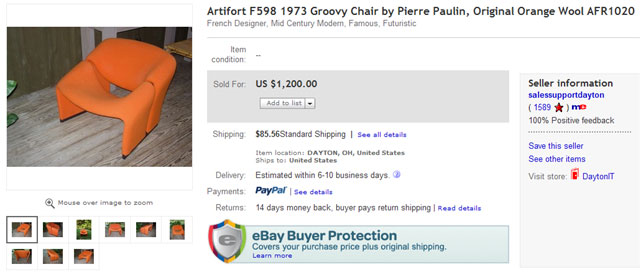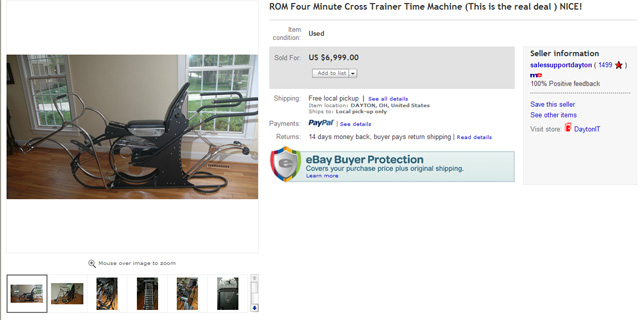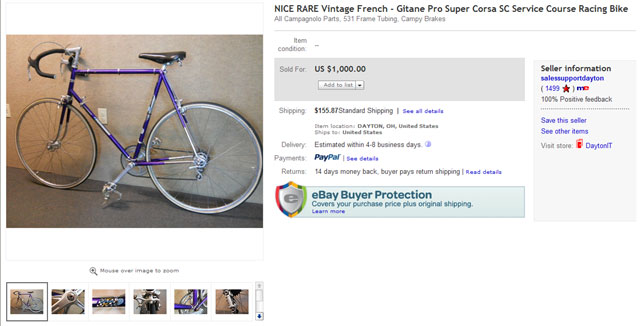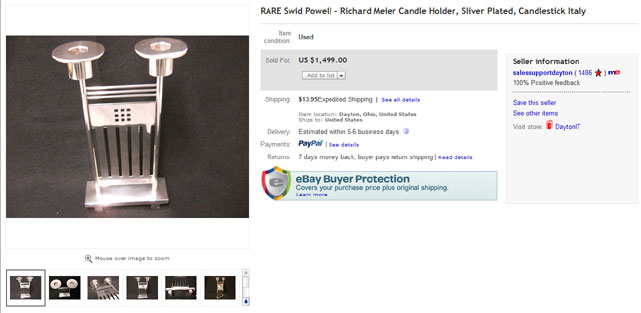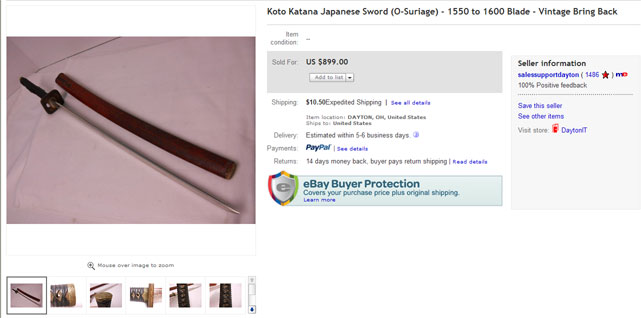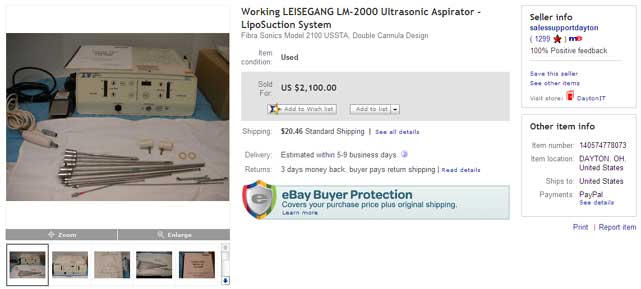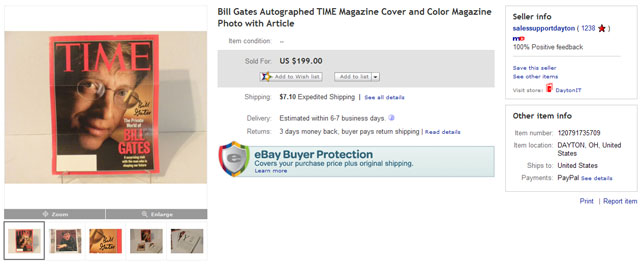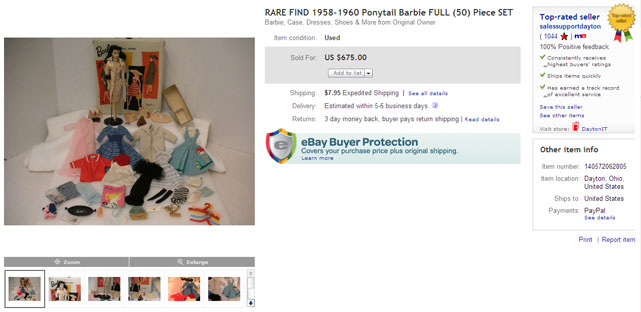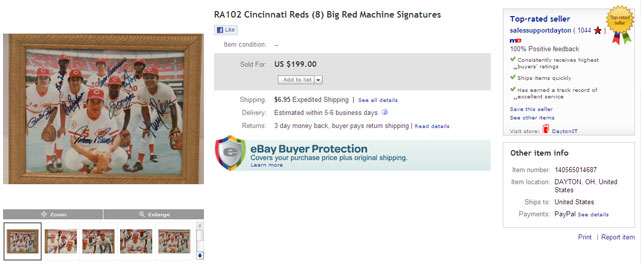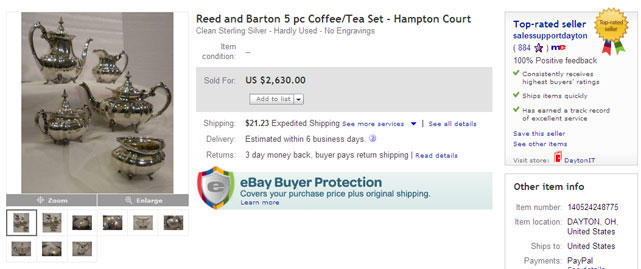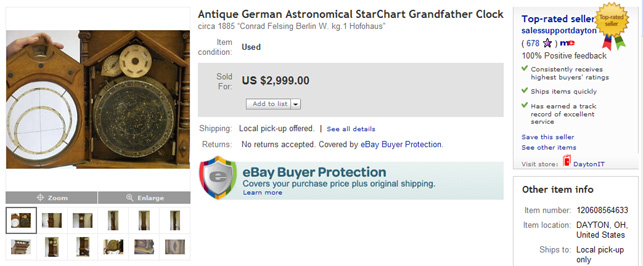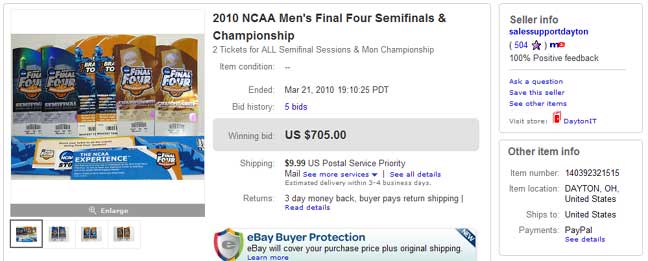 Click HERE for a Photo Gallery of MORE Items Sold

Why is a Computer Shop an eBay Sales Drop Off Center?
We have had years of experience selling on eBay since 2001.

We are skilled at creating web pages and optimizing search engine exposure.

We can design the eBay listing page utilizing all the eBay tricks for max exposure and max sell price.

Since this is not all that we do - our overhead is lower - and our fees are lower.

Sales Support Dayton, Inc. dba DaytonIT

LOWEST FEES with HIGHEST SELLING PRICES, eBay Drop Off Consignment Sales, Getting YOU the Highest Price for YOUR Items on eBay