DaytonIT Computer Shop
941 E Franklin St
Centerville, Oh 45459
937-886-0362 MAP

Mon - Fri 2pm - 8pm
Closed Saturdays Thru Summer

Exchange eMail Servers

The industry standard for self-hosted email Servers, Microsoft Exchange eMail Servers. You might have thought that these were too expensive or just for big corporations.

We can show you how affordable and productive Exchange can be.

Utilize Microsoft Outlook to it fullest extent:

Own and Archive ALL your sent and deleted email messages

Group, Meeting and Resource scheduling

Document approval processing

Public document folders

Shared contact lists

Spam Filtering
Website Optimized for Mobile Devices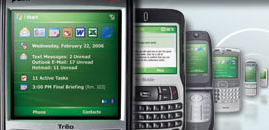 ActiveSync your Windows Mobile or Palm Cell Phone
Only Windows Mobile offers Microsoft Office Outlook Mobile, the Office Mobile suite, and connection to Microsoft Exchange Server, SharePoint®, and file shares, providing the deep access to data you need to effectively collaborate and make decisions on the go.
Palm Based cell phones can get full Inbox functionality and appointment monitoring.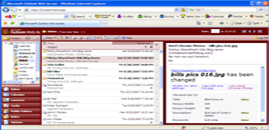 Access from Any Internet Computer with Outlook Web Access
Providing external access to your Exchange Email Server from any worldwide computer via Internet Explorer. Full and Fast access to all your eMails, Company Directory, Calendars, Tasks and Public Folders.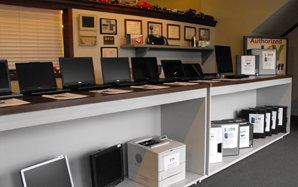 DaytonIT - Computer Shop
941 East Franklin Street
Centerville, Ohio 45459
Small Business & Home Users
Computer Upgrades & Repairs
Used & Refurbished Computers
for Sale Click Here
Call 937-886-0362 Anytime

Sales Support Dayton, Inc. dba DaytonIT