DaytonIT Computer Shop
941 E Franklin St
Centerville, Oh 45459
937-886-0362

PLEASE NOTE...
New Summer Hours:
Mon-Fri 2pm-8pm
Closed on Saturdays
in June, July & Aug MAP

DaytonIT Remains OPEN with Abundance of Caution:
We Continue to Provide Sales & Service. Interacting with customers thru our windows and not in our showroom, items are PASSED THRU A DRAWER and disinfected.

Remote Access Terminal Servers

Think about the benefits of having a secured, controlled Windows Desktop for users to access your specific applications? Want to avoid upgrading and maintaining all your users computers to run newer application software?

Avoid maintaining application installations on all users computer

Lock access down to eliminate internet threats

Minimal requirements for the Remote Access Computers

Access your mission critical applications from anywhere via the internet

Reduce high network / internet bandwidth to access your applications

Using Microsoft Terminal Services we can setup this reliable controlled environment for you.
Website Optimized for Mobile Devices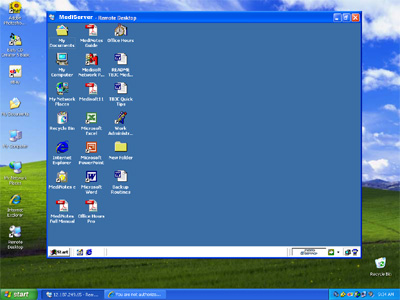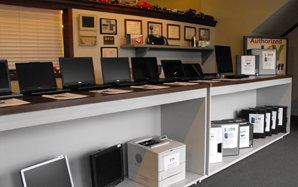 DaytonIT - Computer Shop
941 East Franklin Street
Centerville, Ohio 45459
Small Business & Home Users
Computer Upgrades & Repairs
Used & Refurbished Computers
for Sale Click Here
Call 937-886-0362 Anytime
Computer Shop Services include:
Repairing Dell, Compaq, HP, IBM , Lenovo, Acer, Toshiba, eMachine and all other Computers and all Laptops

Upgrading all Computers and all Laptops with more ram and larger hard drives

Removing Viruses, Adware, Spyware and Internet Threats slowing down older computers

Buying and Selling older laptops, computers and equipment

Convenient Centerville Location and Hours for Drop-off and Pick-up

Sales Support Dayton, Inc. dba DaytonIT