DaytonIT Computer Shop
941 E Franklin St
Centerville, Oh
937-886-0362
Mon-Fri 2pm-8pm
Sat 10am-2pm MAP

COMPARE NEW vs USED

Technology has Slowed Down over the past few years, our Used Computers and Laptops can be just as fast and capable as New Ones for 60% to 70% Less Money !!

Scroll Down to Compare

Website Optimized for Mobile Devices
Info Tech for Small Biz
( Corporate Lingo: Information Technology for Small Medium Business & Home Office )
Our Refurbished / Reconditioned Business Class Computers & Laptops can be VERY SIMILAR to New Ones at 1/2 the Cost!!
See the Feb 2015 Examples Below of Desktops, Laptops and Workstations...
Note how the New Products have Similar Intel Processors, Ram and Hard Drives as our Used Models,
Technology has Slowed Down - Our Used Models are are NOT Obsolete - Just a lot Cheaper
| | |
| --- | --- |
| NEW HP ProDesk Desktop: | SAVE 70% Buying Ours |
| | |
| NEW DELL Latitude Laptop: | SAVE 68% Buying Ours |
| | |
| NEW DELL Precision Workstation: | SAVE 71% Buying Ours |
| | |
PC Magazine: "If you're afraid of buying used technology, when it comes to a refurb, there isn't much to fear."
Bar eSite: "If you are looking for a new computer, chances are that you are running into one major problem: new computers are expensive. It is true – if you need a new computer, you could be looking at spending hundreds of dollars for a top of the line machine – more if you need computers for your business. The alternative to purchasing a new computer is purchasing a refurbished computer, which is generally much more affordable. A refurbished computer is usually a previous model computer that has been repaired or restored to its original status. Typically, refurbished computers work just as well as brand new computers, but come without some of the warranties and guaranties."
TechSoup: "New, Used, or Refurbished? If you plan to use the computer for basic office tasks like word processing, email, and web browsing, you probably don't need a top-of-the-line or brand new computer. A used or refurbished computer may be just fine. Used and refurbished computers are usually much less expensive than new computers. They're also a greener option, since you're extending the life of an old computer, rather than buying a brand-new one. A refurbished computer may be a better option than a used or donated one. Refurbished computers are older machines that have been carefully inspected and updated by professionals. If you get your refurbished computer from an authorized professional refurbisher (and you always should), you will know it is in good working condition. Refurbished computers also often have a warranty of some kind."
30 Day Parts & Labor Warranties are Standard
Extended 1-3 Year On-Site Warranties are Available
Multiple Quantities of Identical Models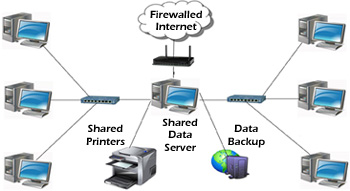 FULL On-Site Network Services Available
CLICK HERE to see Current Inventory!!
Refurbished and Upgraded as needed. Tuned-Up and Tested with Warranties. Delivery and On-Site Service available in the Miami-Valley Dayton Area.
Become one of our customers that say "I got a Deal!"
Great DEALS on Used Computers, Used Laptops and other equipment.
Delivery, Setup and Service available for businesses On-Site in the Dayton Area!
DaytonIT Computer Shop shop located in Centerville, Ohio. Serving the greater Dayton Ohio area including Beavercreek, Bellbrook, Kettering, Lebanon, Mason, Miamisburg, Springboro, West Carrollton, West Chester and Waynesville.
Computer Shop Services include:
Repairing Dell, Compaq, HP, IBM , Lenovo, Acer, Toshiba, eMachine and all other Computers and all Laptops

Upgrading all Computers and all Laptops with more ram and larger hard drives

Removing Viruses, Adware, Spyware and Internet Threats slowing down older computers

Buying and Selling older laptops, computers and equipment

Convenient Centerville Location and Hours for Drop-off and Pick-up

Sales Support Dayton, Inc. dba DaytonIT and Smile Awhile Dance Studio

CHEAP, USED, REFURBISHED, UPGRADED Laptops Computers for Sale. Dell, HP, Compaq. Store in Dayton Centerville Ohio