DaytonIT Computer Shop
941 E Franklin St
Centerville, Oh
937-886-0362
Mon-Fri 2pm-8pm
Sat 10am-2pm MAP

DaytonIT Remains OPEN - Implementing Safeguards:

The DaytonIT Computer Shop Continues to Provide ESSENTIAL Computer & Laptop – Sales & Service and "Individuals & workers may leave their homes & businesses to seek these Essential Services"

To ENFORCE Social Distancing and avoid spreading the virus we will interact with customers thru our windows and NOT in our showroom, computers and laptops are PASSED THRU A DRAWER and disinfected as they come and go. Our external keyboards and mice are used when servicing, work areas are disinfected on a regular basis.

Customers comments: "Clever", "Now that's Ingenuity" and "Thanks for taking this seriously". Charles with multiple PHDs in Health and Nutrition and a board member of the World Health Organization said "Great, Incredible System that helps keep business running while preserving the health of customers"

Laptop Display, Screen, LCD Repair Service in Dayton Centerville, Ohio

The DaytonIT Computer Shop provides fast economical Laptop Display, Screen, LCD, LED repair service.

Repairing displays in Apple MacBook, Acer, Compaq, Dell, Gateway, HP, IBM, Lenovo and Toshiba Laptops.

Trust us, we can repair your laptop display screen fast and cheap.
Website Optimized for Mobile Devices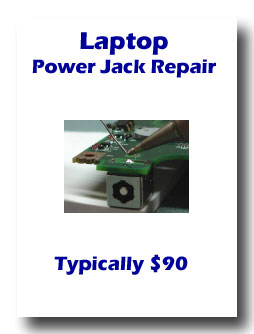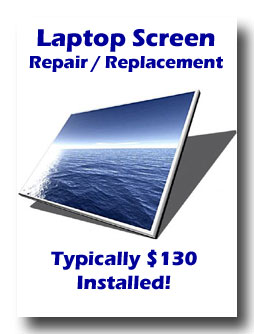 - New Display Panels typically cost $90 to $110
- For most laptop models we only charge $40 for the repair
- And YES we repair Apple MacBook Pro Glass and Screens but it does take a little longer and costs a little more


Full Laptop DC Power Jack Repairs



Laptop Tune-Up & Virus Removal
$99 - Full Computer / Laptop TuneUp-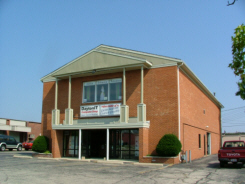 Computer Shop Services include:
Repairing Apple MacBook, Dell, Compaq, HP, IBM, Acer, Asus, Toshiba , Lenovo (really any brand laptop)

Upgrading all Computers and all Laptops with more ram and larger hard drives

Removing Viruses, Adware, Spyware and Internet Threats slowing down older computers

Setting up Internet Routers and Wireless Access Points

Buying and Selling older laptops, computers and equipment

Convenient Centerville Location and Hours for Drop-off and Pick-up
DaytonIT Computer Shop shop located in Centerville, Ohio. Serving the greater Dayton Ohio area including Beavercreek, Bellbrook, Kettering, Lebanon, Mason, Miamisburg, Springboro, West Carrollton, West Chester and Waynesville.
Computer Shop Services include:
Repairing Apple MacBook, Dell, Compaq, HP, IBM , Lenovo, Acer, Toshiba, eMachine and all other Computers and all Laptops

Upgrading all Computers and all Laptops with more ram and larger hard drives

Removing Viruses, Adware, Spyware and Internet Threats slowing down older computers

Buying and Selling older laptops, computers and equipment

Convenient Centerville Location and Hours for Drop-off and Pick-up

Sales Support Dayton, Inc. dba DaytonIT
FAST - RELIABLE - Laptop Display Screen Repair Service in Dayton Centerville Ohio! Highly Experienced Laptop Service Shop for Laptop Repairs